* Mentioned prices may vary depending upon date of travel, hotel availability, surge pricing and seasonal rush.
Tawang, Guwahati and Dirang Tour Overview
Tawang is not just one of the 16 administrative districts of Arunachal Pradesh, but also one of the most beautiful districts of Arunachal Pradesh. From natural marvels to man-made wonders, the place has them all. Therefore, we have designed a tour package that tenders you the chance of witnessing every gem of Tawang. Be it the orchid garden, colorful tribes, warm valleys or ancient monasteries, we take you to every place that perfectly defines an excursion to Tawang.

One of the 16 administrative districts in Arunachal Pradesh, Tawang is also one of its most beautiful. Both man-made and natural attractions can be found in the area. To provide you with the chance to visit all of Tawang's beauties, Uphoria Travels has developed Tawang Group Tour Packages.

We take you to every area that properly captures a journey to Tawang when you book our Tawang Group Tour Package, whether it be the orchid garden, vibrant tribes, cosy valleys, or old monasteries.

Our affordable Group Tour Package for Tawang takes you deep into the state's tribal areas, historic Buddhist monasteries, and breathtaking mountains as well as the deep valleys of the eastern Himalayas. The visit to a monastery is one of the highlights of this Tawang travel plan. You can also finish an 8-day Tawang tour if you have a spare day.

This area of the country will have you intrigued at all times while you are here with the Tawang Hill Station Tour Package. During your one-week Tawang trip, get ready to enjoy Tawang's stunning natural beauty and prevalent Buddhist way of life in one of the best ways imaginable.

You will go on a short climb to Bramdungchung Ani Gomap, Tawang's oldest Ani Gompa and the home of nuns, as part of our 6 Night 7 Days Tawang Group Tour. The Gompa, which is under the control of Tawang Monastery, is situated in a picturesque valley at the foot of a far-off mountain.

You must visit the stupa that towers in the sky and was constructed in the thirteenth century by Lama Prathar of the town of Kharman. During the Gorzam Kora festival, a lot of worshipers visit there.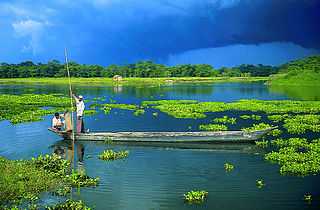 • Start early in the morning for Bomdila.
• On the way visit Tippi On the banks of the river Bharali at an elevation of 190 mtrs is Tipi, an orchidarium with over 7500 orchids. On display are some of the finest species with names like the Dainty Lady's Slipper or the more formal sounding Dendrobium. Arunachal has the largest range of orchids in the country.
• Continue your drive and do not forget to keep your cameras handy as you cross beautiful waterfalls and get some spectacular views.
• Check in to your hotel.
• Overnight stay in Bomdila.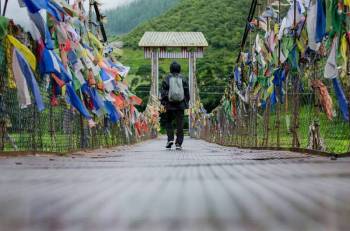 • After breakfast transfer to Tawang.
• On the way visit war cemetery. Continue with the drive till you reach Sela Pass at an altitude of 4114m / 13494 ft. It is famous for high altitude lakes &scenic beauty & is ideal for ice skating during winter. Then visit the waterfall.
• Check in the hotel on arrival.
• Overnight stay in Tawang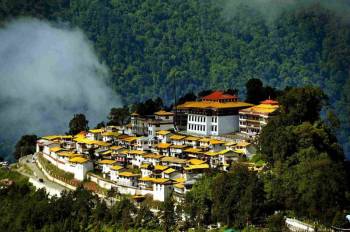 • After breakfast visit Sungester Lake (Alt 14500Ft) which was formed in 1950, following a major earthquake. It is better known as Madhuri Lake after the actress of the same name who came here for a shoot of the film "Koyla". On the way visit the PTso Lake also known as PankangTengTso Lake.
• Then visit the Bumla Pass (Alt 15000Ft / 4400M), this is one of the most off-beat passes in the world. It is also referred to as the pass from where Dalai Lama entered India escaping from Tibet.
• Overnight stay at Tawang.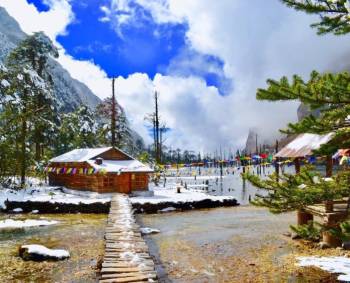 • Today after breakfast we will drive back to Dirang.
• On the way we will stop to visit 1962 Indo-China War Memorial, which is dedicated to Rifleman Jaswant Singh Rawat, of the 4th Battalion of Garhwal Rifles Infantry Regiment. He showed his heroism by fighting and holding the attack of China back for 72 hours all alone.
• After visiting the war memorial, we will continue our drive to Dirang. Check in at the hotel.
• After lunch visit the DirangDzong, Yak Research Centre, Hot Water Spring.
• Overnight stay at Dirang.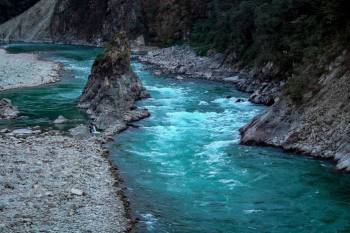 • After breakfast we will head for Sangti Valley. It is located 14 km far from Dirang. It is encompassed by Eastern Himalayan extents and you will discover this region rich in thick timberlands and streams.
• After exploring some quality time in the valley we will head back to Nameri National Park.
• Check in at the hotel and spend the rest of the day at leisure.
• Overnight stay at Bhalukpong.