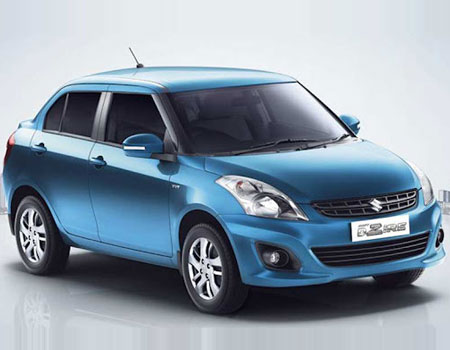 Planning a trip to Guwahati, the bustling gateway to Northeast India? One of the essential aspects of ensuring a smooth and enjoyable journey is selecting the perfect car coach rental service. Making the best decision might be difficult due to the abundance of possibilities.
Read on to know the essential factors to consider when choosing the Best Car Coach Rental in Guwahati.


Determine Your Requirements
Before diving into the selection process, take some time to evaluate your trip requirements. Consider factors such as the number of travellers, the duration of your stay, and the type of terrain you'll encounter. This evaluation will help you determine the ideal vehicle size, seating capacity, and any specific features you may require.


Research Reputable Rental Companies
Begin your search by identifying reputable car coach rental companies in Guwahati. Look for providers with positive customer reviews, a good track record, and a wide selection of vehicles. Ask for recommendations from friends, family, or fellow travellers who have visited the region before.


Assess Vehicle Fleet and Availability
Check the rental company's website or contact their customer service to assess the variety and availability of vehicles. Ensure that they offer a range of car coach options suitable for your group size, including luxury coaches, mini buses, or standard coaches. Availability is crucial, especially during peak travel seasons, so book in advance to secure your desired vehicle.


Compare Pricing and Inclusions
Obtain detailed price quotes from multiple car coach rental companies. Compare the prices and take note of what each package includes. Some providers may offer additional services like a driver, fuel, or insurance, while others may charge for these separately. Consider your budget and the value for money offered by each option.
Check for Insurance and License
Ensure that the rental company has the necessary licences and permits to operate legally in Guwahati. Verify that their vehicles are properly insured, reducing your liability in case of accidents or damages. It is crucial to prioritize your safety and minimize potential risks.
Evaluate Customer Service
Excellent customer service can significantly enhance your rental experience. Research online reviews and testimonials to gauge the company's responsiveness, reliability, and overall customer satisfaction. A reliable rental company will prioritize prompt communication, address any concerns, and assist in your journey.
Read and Understand Rental Terms & Conditions
Thoroughly review the rental company's terms and conditions before making a final decision. Pay attention to details such as fuel policies, mileage limits, penalties for late returns, and any restrictions on travel routes. Understanding these terms will help you avoid surprises or disputes later.

Seek Additional Information
Don't hesitate to contact the rental company directly if you have any unanswered questions or special requests. Inquire about their cancellation policy, roadside assistance availability, and any additional charges that may apply. Clear communication is essential to ensure a seamless rental experience.
Prioritize Safety and Maintenance
When choosing a car coach rental, prioritize your safety and comfort. Inquire about the maintenance schedules and condition of the vehicles. A well-maintained fleet will reduce the chances of breakdowns or inconveniences during your trip.

In conclusion, selecting the Best Car Coach Rental in Guwahati requires careful consideration of your requirements, thorough research, and a focus on safety and customer service. Once you have selected the perfect car coach rental service in Guwahati, make your reservation as soon as possible. Booking in advance guarantees vehicle availability and allows you to plan your itinerary accordingly.