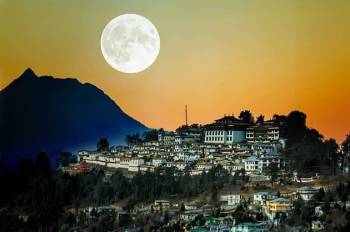 Today We Will have a Full Day Excursion Around Tawang. We Will Visit the Famous Tawang Monastery, Which Was Founded By Mera Lama Lodregyaltso. He Was a Contemporary of the Fifth Dalai Lama and Founded the Monestery During 17th Century A.d. At Present It Accommodates Over 500 Monks and Houses Priceless Buddhist Texts and Scriptures.
later, We Will Go On a Short Trek to Bramdungchunganigomap, Which is the Abode of Nuns and the Oldest Anigompa in Tawang. the Gompa is Situated in the Lap of a Far Off Mountain Laced with Natural Scenery and Comes Under the Administration of Tawang Monastery.
in the Evening We Will Visit Urgelling Monastery, Situated 5 Km to the South of Town. It Was Here in 1683 Tsangyanggyatso, the Sixth Dalai Lama Was Born. We Will also Visit the Monpa Village.
overnight Stay At Tawang.
attractions:
- tawang Monastery,
- bramdung Chungani Gomap,
- urgelling Monastery
Meals : Breakfast