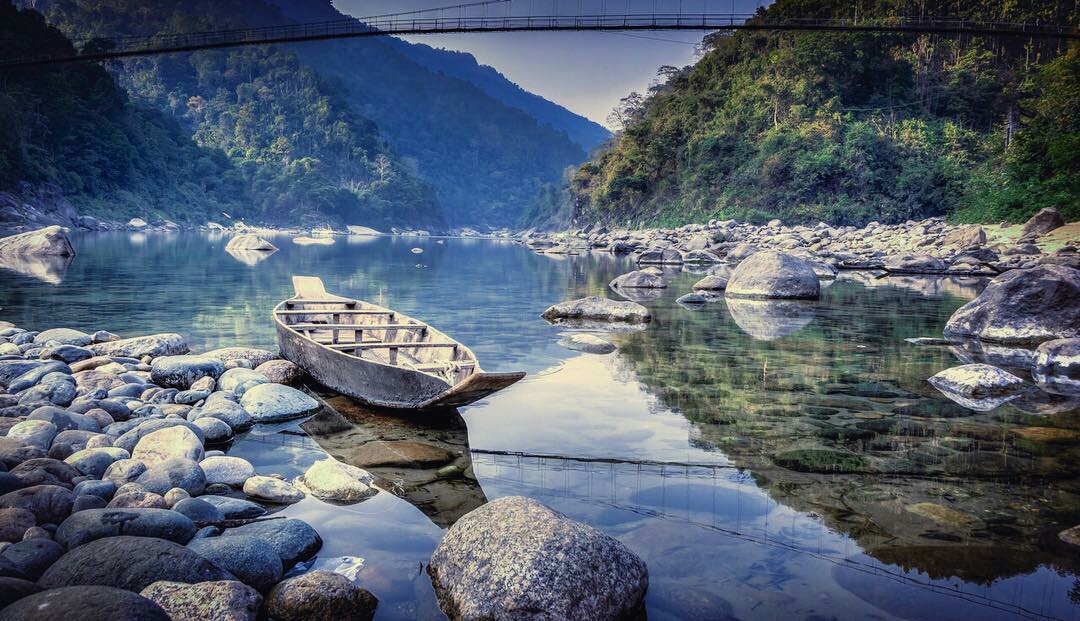 Dawki/ Umngot river
About Dawki:
We often see pictures of beautiful places on a calendar and become quite optimistic regarding the existence of those scenic places in real but after paying a visit, our hopes shatter often for not finding the place as per our expectations. But Dawki is no such illusion. The picturesque beauty of Dawki is mesmerizing both in reel and real. A quaint town in the heart of Meghalaya, situated in northeastern India is a place sure to be remembered. The west of the Jaintia Hills- Dawki, also stands as India's border with Bangladesh. One can visit here to get lush green hills, crystal clear waters and an ample amount of fresh air to inhale.
Dawki is a small town in the Jaintia Hills and is a border town between India and Bangladesh. and around 82 kilometers from Shillong (2 hour drive) which is famous for Umngot River. The camp here is set up from October to March, when the water level is low, whereas the rest of the year rainfall is an uninvited guest in this place.
Travelling from Shillong to the International trade route border town of Dawki is a splendid drive which passes through deep gorges and ravines that is certainly a thrilling experience. The Umngot River is the natural boundary between Ri Pnar of Jaintia Hills with Hima Khyrim of Khasi hills over which is a single span suspension bridge was constructed. This is the gateway to Bangladesh where major export and import transactions take place.